Trust Accounting Issues
Date:
Wednesday, October 17, 2018
Location:
Gleneagles Country Club (Plano)
REGISTRATION IS CLOSED FOR THIS EVENT.
PLEASE SEE BELOW FOR WALK-IN OPTIONS
BREAKFAST MEETING
WEDNESDAY, OCTOBER 17, 2018
(Breakfast served 7:30-8:00 a.m., Program 8:00-9:00)
NOTE: MEETING LOCATION
GLENEAGLES COUNTRY CLUB (5401 West Park Blvd., Plano)
RESERVATION DEADLINE: WEDNESDAY, OCTOBER 10, 5:00 p.m.
(PAYMENT MUST BE IN COUNCIL'S OFFICE BY WEDNESDAY, OCTOBER 10)
TRUST ACCOUNTING ISSUES
Eric Reis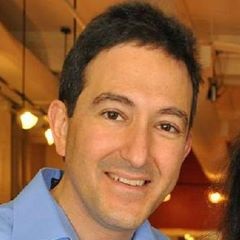 Sponsored by North Dallas Bank & Trust and The Catholic Foundation
What constitutes income of a trust? Should trust expenses be paid from the income or the principal of the trust? When does a beneficiary's income interest begin and end? When does a distribution carry out income of a trust for tax purposes? This presentation will explore the issues that arise in determining the income of a trust, and in administering trusts that require payment of all income. Eric Reis counsels clients in estate planning, probate, charitable planned giving, and tax-exempt organizations matters. He is Board Certified in both Tax Law and Estate Planning & Probate Law by the Texas Board of Legal Specialization. He received his JD from The University of Texas School of Law with an A.B. from Harvard University.
Continuing education credits pending for this program.
Membership dues do not include meals. Credit Cards are now accepted - FOLLOW THE INSTRUCTIONS BELOW.
To mail a check, please complete this form, enclose a check (payable to Estate Planning Council of North Texas) and mail to: Estate Planning Council of North Texas, P. O. Box 38553, Dallas, TX 75238-8553. THERE WLL BE 5 MEALS AVAILABLE FOR WALK-INS ON DAY OF MEETING (FIRST COME, FIRST SERVE). ALL OTHER WALK-INS WILL BE "PROGRAM ONLY". Members who have already paid in advance for all meetings for the year MUST REGISTER ON THE WEBSITE so we will have a count for the number of meals to prepare.
Member: $25 (includes meal); Guest: $30 (includes meal); Program Only (no meal): $15
Name: ______________________________________
____$25 ___$30 ____$15
E-Mail: ______________________________________
Phone Number: _______________________________
NOTE: WALK-IN PRICES ON DATE OF MEETING: Member: $30 (includes meal); Guest: $35 (includes meal); Program Only (no meal): $20
We would like to thank the following Sponsors for their support for 2018-2019: Bank of Texas, Communities Foundation of Texas, Dallas Foundation, Leu & Peirce, Lee Financial Corporation, Lindquist Eisenberg LLP, North Dallas Bank & Trust, Pepkin & Associates, PlainsCapital Bank, Merrill Lynch (The Maynard Group), Texas Bank & Trust and The Catholic Foundation
TO PAY VIA CREDIT CARD: follow these instructions:
Scroll down to "Register Now"
CLICK on "REGISTER NOW"
Complete the contact information
Payment Method: click "Credit Card or PayPal"

REMEMBER TO FINALIZE PAYMENT THRU PAYPAL –

YOU MUST COMPLETE THE STEPS BELOW FOR PAYMENT

Click "Pay Now"
"Pay with Debit or Credit Card"
"PayPal Guest Checkout"
"Pay Now"

PLEASE NOTE: YOU WILL RECEIVE A RECEIPT IMMEDIATELY FOLLOWING THE TRANSACTION – PLEASE PRINT FOR YOUR RECORDS
NOTE: MEAL REQUEST IS NOT AVAILABLE