What Estate Planners Need to Know About Family Law
Date:
Wednesday, November 14, 2018
Location:
Gleneagles Country Club (Plano)
REGISTRATION FOR THIS EVENT IS CLOSED.
PLEASE SEE BELOW FOR WALK-IN DETAILS
BREAKFAST MEETING
WEDNESDAY, NOVEMBER 14, 2018
(Breakfast served 7:30-8:00 a.m., Program 8:00-9:00)
NOTE: MEETING LOCATION
GLENEAGLES COUNTRY CLUB (5401 West Park Blvd., Plano)
RESERVATION DEADLINE: WEDNESDAY, NOVEMBER 7, 5:00 p.m.
(PAYMENT MUST BE IN COUNCIL'S OFFICE BY WEDNESDAY, NOVEMBER 7)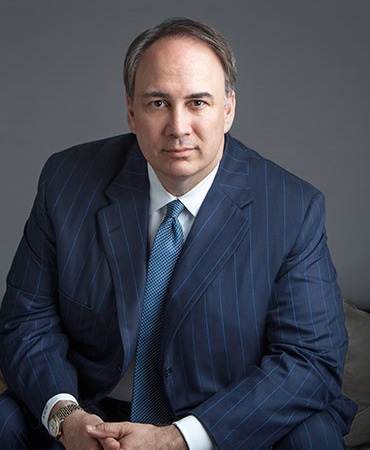 WHAT ESTATE PLANNERS NEED TO KNOW ABOUT FAMILY LAW
Will Reppeto
Sponsored by Dallas Foundation and Lindquist Eisenberg, LLP
The Texas Family Code provides that property possessed by either spouse during or on dissolution of marriage is to be presumed community property. The Supreme Court has held that a spouse claiming separate property has the burden to trace and clearly identify that asset or assets. The scope of this presentation is to the process by which an individual can correctly employ the various methods of tracing to characterize an asset as a separate property asset as opposed to a community property asset. Will Reppeto is a partner with Orsinger Nelson Downing Anderson. Throughout his career, Will's skillful and knowledgeable representation in all facets of family law has earned him the trust and respect of his clients, opposing counsel and the courts. In recognition of his work, he has been selected to the Texas Super Lawyers list published by Thomson Reuters. Will has been Board Certified in Family Law by the Texas Board of Legal Specialization since 2002, demonstrating his ongoing commitment to excellence in this area of law. After earning a Bachelor's Degree in political science from The University of Texas, Will graduated from the Southern Methodist University Dedman School of Law. He completed a Comparative Study of Anglo-American Jurisprudence at University College in Oxford, England, and a Comparative Study of Anglo-American Governmental & Historical Perspective at St. Mark's College of the University of London.
Continuing education credits pending for this program.
Membership dues do not include meals. Credit Cards are now accepted online - scroll to the bottom to register.
Members who have already paid in advance for all meetings for the year MUST REGISTER ON THE WEBSITE (www.epcnt.org) so we will have a count for the number of meals to prepare. THERE WLL BE 5 MEALS AVAILABLE FOR WALK-INS ON DAY OF MEETING (FIRST COME, FIRST SERVE). ALL OTHER WALK-INS WILL BE "PROGRAM ONLY". NOTE: WALK-IN PRICES ON DATE OF MEETING: Member: $30 (includes meal); Guest: $35 (includes meal); Program Only (no meal): $20
To mail a check, please complete this form, enclose a check (payable to Estate Planning Council of North Texas) and mail to: Estate Planning Council of North Texas, P. O. Box 38553, Dallas, TX 75238-8553.
Member: $25 (includes meal); Guest: $30 (includes meal); Program Only (no meal): $15
Name: ______________________________________
____$25 ___$30 ____$15
E-Mail: ______________________________________
Phone Number: _______________________________
We would like to thank the following Sponsors for their support for 2018-2019: Bank of Texas, Communities Foundation of Texas, Dallas Foundation, Leu & Peirce, Lee Financial Corporation, Lindquist Eisenberg LLP, North Dallas Bank & Trust, Pepkin & Associates, PlainsCapital Bank, Merrill Lynch (The Maynard Group), Texas Bank & Trust and The Catholic Foundation
TO PAY VIA CREDIT CARD: follow these instructions:
Go to www.epcnt.org
(Menu on the Left - Click on "See Event Details" under the November 14 Meeting)
Scroll down to "Register Now"
CLICK on "REGISTER NOW"
Complete the contact information
Payment Method: click "Credit Card or PayPal"
REMEMBER TO FINALIZE PAYMENT THRU PAYPAL – YOU MUST COMPLETE THE STEPS BELOW FOR PAYMENT
Click "Pay Now"
"Pay with Debit or Credit Card"
"PayPal Guest Checkout"
"Pay Now"

PLEASE NOTE: YOU WILL RECEIVE A RECEIPT IMMEDIATELY FOLLOWING THE TRANSACTION – PLEASE PRINT FOR YOUR RECORDS