Trusts Used for Asset Protection
Date:
Wednesday, January 15, 2020
Location:
Gleneagles Country Club
Speaker:
Andrew Knutson (Thompson Law, P.C.)
REGISTRATION IS CLOSED - PLEASE SEE BELOW FOR WALK-IN DETAILS
BREAKFAST MEETING
WEDNESDAY, JANUARY 15, 2020
(Breakfast served 7:30-8:00 a.m., Program 8:00-9:00)
NOTE: MEETING LOCATION
GLENEAGLES COUNTRY CLUB (5401 West Park Blvd., Plano)
RESERVATION DEADLINE: WEDNESDAY, JANUARY 8, 5:00 p.m.
(PAYMENT MUST BE IN COUNCIL'S OFFICE BY WEDNESDAY, JANUARY 8)
TRUSTS USED FOR ASSET PROTECTION
ANDREW KNUTSON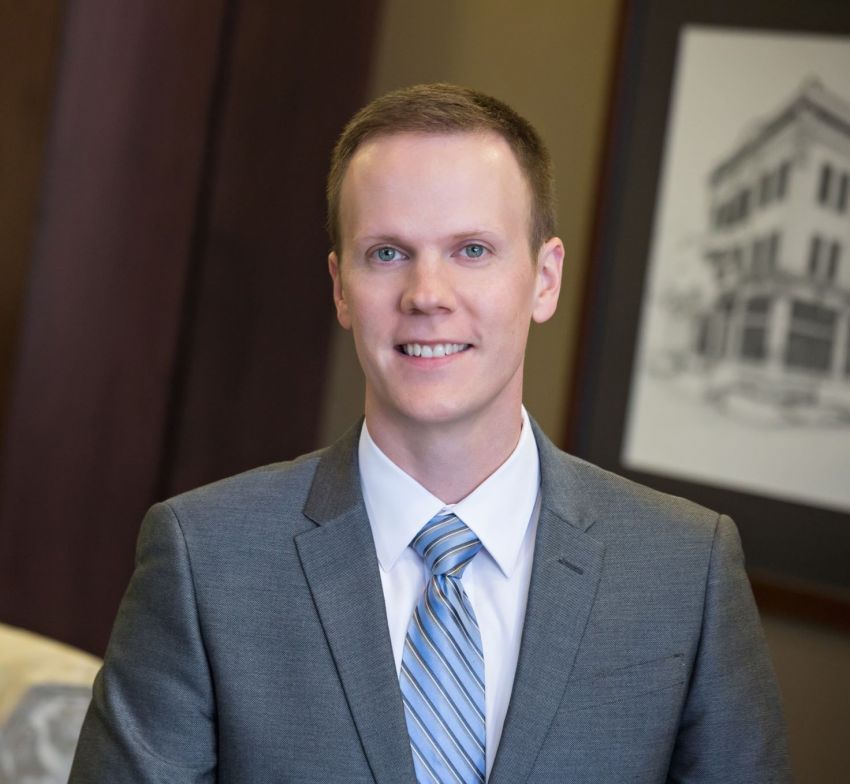 Sponsored by Value, Inc. and Armanino LLP
This presentation will explore the world of trusts used for asset protection and wealth preservation. Attendees will learn the essentials of (i) self-settled trusts which contain enforceable creditor protections, (ii) third party discretionary trusts, and (iii) "hybrid" asset protection trusts. These types of trusts are commonly created in jurisdictions like South Dakota, Nevada, Delaware, and Alaska, for residents of other states like Texas. The presentation will cover the unique advantages, disadvantages, and options available for asset protection trusts in South Dakota, and the current status of the law in regard to these trusts. The presenter will also cover the legal and non-legal practicalities of how to create the trust, fund the trust, and find your client a local administrative trustee. Andrew J. Knutson has focused his practice for the last 11 years in the areas of Trusts, Wills, Estate and Elder Planning, Asset Protection, and Business law. He was formerly a partner at a South Dakota law firm in Rapid City, SD, and has recently relocated to Sioux Falls, SD, where he is the managing attorney at Thompson Law, P.C. Andrew graduated from the University of Iowa College of Law where he was a Law Merit Scholar. During law school, he was a research assistant to Professor Sheldon Kurtz, helping research and edit a book on Wills, Trusts, and Estates. Andrew earned his Bachelor's degree from the University of Nebraska-Lincoln.
Continuing education credits pending for State Bar, CPA, CFP
Membership dues do not include meals. Credit Cards are now accepted online at the website - scroll down to register.
Members who have already paid in advance for all meetings for the year MUST REGISTER ON THE WEBSITE (scroll down to register) so we will have a count for the number of meals to prepare. THERE WLL BE 5 MEALS AVAILABLE FOR WALK-INS ON DAY OF MEETING (FIRST COME, FIRST SERVE). ALL OTHER WALK-INS WILL BE "PROGRAM ONLY". NOTE: WALK-IN PRICES ON DATE OF MEETING: Member: $30 (includes meal); Guest: $35 (includes meal); Program Only (no meal): $20
To mail a check, please complete this form, enclose a check (payable to Estate Planning Council of North Texas) and mail to: Estate Planning Council of North Texas, P. O. Box 38553, Dallas, TX 75238-8553.
Member: $25 (includes meal); Guest: $30 (includes meal); Program Only (no meal): $15
Name: ________________________________________ ____$25 ___$30 ____$15
E-Mail: ______________________________________
Phone Number: _________________________________
We would like to thank the following Sponsors for their support for 2019-2020: American Cancer Society, Armanino, Bank of Texas, Communities Foundation of Texas, Frost Bank, Glast Phillips & Murray, Leu & Peirce, Lee Financial Corporation, Lindquist Eisenberg LLP, North Dallas Bank & Trust, PlainsCapital Bank, Merrill Lynch (The Maynard Group), Regions Bank, Texas Bank & Trust, The Catholic Foundation and Value, Inc.
TO PAY VIA CREDIT CARD: follow these instructions:
Scroll down to "Register Now"
CLICK on "REGISTER NOW"
Complete the contact information
Payment Method: click "Credit Card or PayPal"

REMEMBER TO FINALIZE PAYMENT THRU PAYPAL –

YOU MUST COMPLETE THE STEPS BELOW FOR PAYMENT

Click "Pay Now"
"Pay with Debit or Credit Card"
"PayPal Guest Checkout"
"Pay Now"

PLEASE NOTE: YOU WILL RECEIVE A RECEIPT IMMEDIATELY FOLLOWING THE TRANSACTION – PLEASE PRINT FOR YOUR RECORDS
NOTE: SPECIAL MEAL REQUEST IS NOT AVAILABLE