CANCELLED Ways to Protect the Plan from Client Neglect/Faulty Maintenance
Date:
Wednesday, March 18, 2020
Location:
Gleneagles Country Club
Speaker:
Laurel Stephenson (Davis Stephenson)
THIS EVENT IS CANCELLED.
IF YOU PAID BY CREDIT CARD, REFUNDS WILL BE ISSUED BACK TO THE CREDIT CARD.
BREAKFAST MEETING
WEDNESDAY, MARCH 18, 2020
(Breakfast served 7:30-8:00 a.m., Program 8:00-9:00)
NOTE: MEETING LOCATION
GLENEAGLES COUNTRY CLUB (5401 West Park Blvd., Plano)
RESERVATION DEADLINE: WEDNESDAY, MARCH 11, 5:00 p.m.
(PAYMENT MUST BE IN COUNCIL'S OFFICE BY WEDNESDAY, MARCH 11)
"THE ULTIMATE WORRIER" – WAYS TO PROTECT THE PLAN FROM CLIENT
NEGLECT AND FAULTY MAINTENANCE
LAUREL STEPHENSON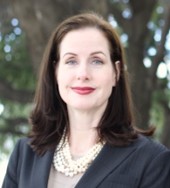 Sponsored by Catholic Foundation and Merrill Lynch (Maynard Group)
This presentation will explore preventative measures designed to protect an estate plan from the damage that could otherwise result from a client's, a fiduciary's, or other advisor's neglect or misunderstanding of the plan. Specifically, the presenter will discuss the importance of conveying the client's goals for the plan in a clear and concise manner in the governing documents, which should ideally serve as a roadmap for the fiduciary and advisors responsible for implementing the plan. With the use of case studies, this presentation will discuss common ways in which an estate plan could be negligently maintained, explain the potential consequences of that negligence, and suggest options for simplifying an estate plan's maintenance to avoid those missteps altogether. This presentation will also address ways of building flexibility into an estate plan to accommodate a fiduciary's pursuit of non-judicial corrective measures if the suggested preventative measures are not adopted and a plan is ultimately improperly maintained. Laurel Stephenson is a founding Member of Davis Stephenson, PLLC. She specializes in estate planning for high net worth individuals and multi‐generational families. She works with her clients to develop estate plans tailored to preserve, protect, and transfer the wealth they spent their lives accumulating in a manner designed to fulfill their unique objectives. As a result, Laurel has experience in counseling clients with regard to transfer tax and charitable planning, preparing complex estate planning documents, negotiating and drafting marital property agreements, representing clients subject to gift and estate tax audits by the Internal Revenue Service, coordinating estate administrations, and providing technical assistance with regard to fiduciary litigation matters. She received her JD from University of Texas School of Law and B.S. in Economics from Texas A&M University.
Continuing education credits pending for State Bar, CPA, CFP
Membership dues do not include meals. Credit Cards are now accepted online at the website. Members who have already paid in advance for all meetings for the year MUST REGISTER ON THE WEBSITE so we will have a count for the number of meals to prepare. THERE WLL BE 5 MEALS AVAILABLE FOR WALK-INS ON DAY OF MEETING (FIRST COME, FIRST SERVE). ALL OTHER WALK-INS WILL BE "PROGRAM ONLY". NOTE: WALK-IN PRICES ON DATE OF MEETING: Member: $30 (includes meal); Guest: $35 (includes meal); Program Only (no meal): $20
To mail a check, please complete this form, enclose a check (payable to Estate Planning Council of North Texas) and mail to: Estate Planning Council of North Texas, P. O. Box 38553, Dallas, TX 75238-8553.
Member: $25 (includes meal); Guest: $30 (includes meal); Program Only (no meal): $15
Name: ______________________________________
____$25 ___$30 ____$15
E-Mail: ______________________________________
Phone Number: _______________________________
We would like to thank the following Sponsors for their support for 2019-2020: American Cancer Society, Armanino, Bank of Texas, Communities Foundation of Texas, Frost Bank, Glast Phillips & Murray, Leu & Peirce, Lee Financial Corporation, Lindquist Eisenberg LLP, North Dallas Bank & Trust, PlainsCapital Bank, Merrill Lynch (The Maynard Group), Regions Bank, Texas Bank & Trust, The Catholic Foundation and Value, Inc.
TO PAY VIA CREDIT CARD: follow these instructions:
Scroll down to "Register Now"
CLICK on "REGISTER NOW"
Complete the contact information
Payment Method: click "Credit Card or PayPal"

REMEMBER TO FINALIZE PAYMENT THRU PAYPAL –

YOU MUST COMPLETE THE STEPS BELOW FOR PAYMENT

Click "Pay Now"
"Pay with Debit or Credit Card"
"PayPal Guest Checkout"
"Pay Now"

PLEASE NOTE: YOU WILL RECEIVE A RECEIPT IMMEDIATELY FOLLOWING THE TRANSACTION – PLEASE PRINT FOR YOUR RECORDS
NOTE: SPECIAL MEAL REQUEST IS NOT AVAILABLE