Claims of Surviving Spouses for Fraud on the Community
Date:
Wednesday, May 19, 2021
REGISTRATION FOR THIS EVENT IS CLOSED
LIVE WEBINAR
WEDNESDAY, MAY 19, 2021
NOTE TIME: 8:00 a.m.
Registration Deadline: MAY 12 (5:00 p.m.)
PAYBACK TIME: CLAIMS OF SURVIVING SPOUSES
FOR FRAUD ON THE COMMUNITY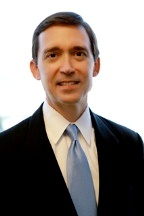 JAMES FISHER
Sponsored by Argent Trust and Leu & Peirce.
The objectives of this presentation are to equip the listeners with the knowledge required to (a) recognize potential claims of surviving spouses for fraud on the community, (b) make informed judgments about the strength and value of such claims, and (c) provide meaningful legal advise as to how such claims may be avoided, or how they may be most effectively asseted, in light of the following: 1) The legal basis and nature of a claim of "fraud on the community" by a surviving spouse against the personal representative of her deceased spouse's estate to redress either waste of community property or unauthorized transfers of community property; 2) The presumption that fraud occurred whenever community property is wasted or community property is conveyed by one spouse without the consent of the other, and the personal representative's burden to prove that transactions were fair to the non-consenting spouse; 3) The principle that, if the probate estate and non-probate assets of the deceased spouse are insufficient to make the surviving spouse whole, she also may seek a wide variety relief against third persons to whom community property was wrongfully transferred during the marriage; and 4) The legal support for the proposition that limitations does not begin to run until the death of the offending spouse, so an action for fraud on the community may be based on waste or improper transfers occurring at any time during the marriage. James Austin Fisher is a trial lawyer. For 39 years, he has represented parties to all kinds of civil litigation, trials, and appeals. In 1981, Mr. Fisher became licensed to practice law in Colorado, and in 1986 he became licensed to practice law in Texas. He was a shareholder in the prestigious law firm Locke Purnell Rain Harrell until 1992, when he left that firm to form a new litigation boutique firm. That firm represented Paula Jones in her lawsuit against President Bill Clinton for sexual harassment, and Mr. Fisher took the deposition of President Clinton which led to his impeachment in the fall of 1998. Since 2009, Mr. Fisher has practiced law with Shannon Welch. Their firm, Fisher & Welch, is devoted primarily to probate and trust litigation.
Continuing education credits pending for State Bar, CPA, CFP. The handout will be available on the website under the document library a few days prior to the presentation.
This presentation will be offered as "Program Only" for members ($10) and non-members ($20).
Register with the link below.
After registration closes, an additional email (check spam folder too) will be distributed to the registrants regarding access instructions to the online presentation and continuing education credits. If someone is registering for you, please be sure YOUR EMAIL ADDRESS is listed in the RSVP form. REGISTRATION WILL NOT BE AVAILABLE AFTER THE REGISTRATION DEADLINE. ONLY THOSE WHO REGISTERED BY THE REGISTRATION DEADLINE WILL RECEIVE THE LINK TO THE LIVE WEBINAR PRESENTATION. THERE ARE NO EXCEPTIONS.
We would like to thank the following Sponsors for their support for 2020-2021: Argent Trust, Armanino, Bank of Texas, Communities Foundation of Texas, Frost Bank, Glast Phillips & Murray, Leu & Peirce, Lindquist Eisenberg LLP, North Dallas Bank & Trust, PlainsCapital Bank, Merrill Lynch (The Maynard Group), Regions Bank, Texas Bank & Trust, The Catholic Foundation and Value, Inc.
PAYMENT IS REQUIRED TO ATTEND THIS MEETING
TO PAY VIA CREDIT CARD: follow these instructions:
Scroll down to "Register Now"
CLICK on "REGISTER NOW"
Complete the contact information
Payment Method: click "Credit Card or PayPal"

REMEMBER TO FINALIZE PAYMENT THRU PAYPAL –

YOU MUST COMPLETE THE STEPS BELOW FOR PAYMENT

Click "Pay Now"
"Pay with Debit or Credit Card"
"PayPal Guest Checkout"
"Pay Now"

PLEASE NOTE: YOU WILL RECEIVE A RECEIPT IMMEDIATELY FOLLOWING THE TRANSACTION – PLEASE PRINT FOR YOUR RECORDS