Pre-Sale Planning
Date:
Wednesday, April 20, 2022
Location:
Gleneagles Country Club (Plano)
Speaker:
Eric Ward (AltaView)
Registered for this event? Login now to view additional event details.
"IN PERSON" BREAKFAST MEETING
WEDNESDAY, April 20, 2022
(Breakfast served 7:30-8:00 a.m., Program 8:00-9:00)
NOTE: MEETING LOCATION
GLENEAGLES COUNTRY CLUB (5401 West Park Blvd., Plano)
Registration Deadline: April 13 (5:00 p.m.)
REGISTRATION WILL NOT BE AVAILABLE AFTER THE REGISTRATION DEADLINE
(Virtual Option Not Available/Presentation Will Not Be Recorded)
PRE-SALE PLANNING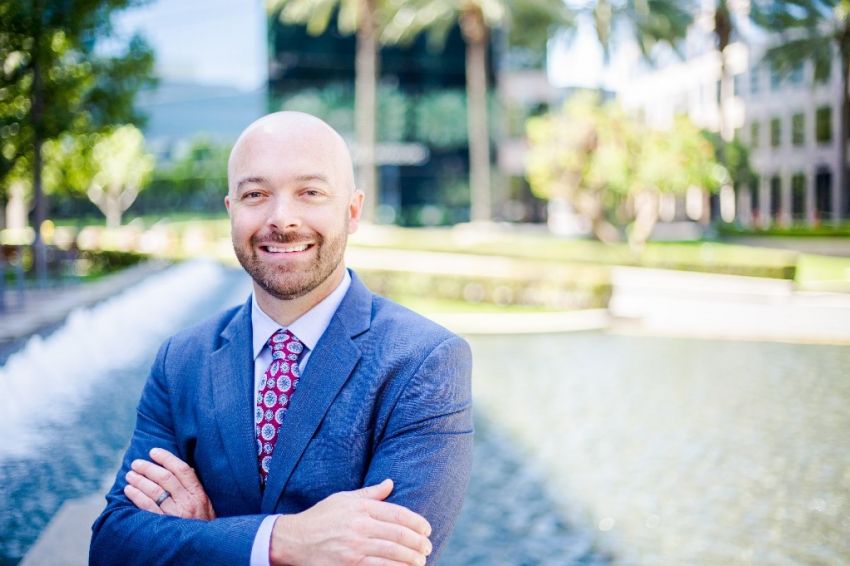 ERIC WARD
Sponsored by PlainsCapital Bank and Vaquero Wealth Management
The focus of this presentation is to discuss the impact of a potential transaction on the valuation of an interest in a business with particular emphasis on the impact to discounts for lack of control and lack of marketability. We also discuss planning strategies commonly used by estate planners (GRATs, sale to a trust or related party, etc.) in advance of a transaction. Eric Ward, ASA, is a Principal of AltaView Advisors LLC and is located in the firm's Dallas office. He has extensive experience working with a broad range of businesses ranging in size from small private companies to multi-billion dollar enterprises. He has 15 years of experience in valuation. Eric focuses on providing valuations on behalf of private clients related to estate planning, gift and estate tax, and other corporate matters, as well as advising clients in the context of IRS audits and other controversy matters. Eric's particular practice areas include tax planning and compliance, financial reporting, corporate and succession planning, and transaction advisory. Within tax planning and compliance, he has significant experience performing valuations for trust and estate matters including valuations of closely held businesses and illiquid securities. He graduated from University of Southern California, M.B.A. and Loyola Marymount University, B.S., Electrical Engineering.
There are continuing education credits for this meeting. The handout will be available on the website under the document library a few days prior to the presentation.
Register below.
We would like to thank the following Sponsors for their support for 2021-2022: Argent Trust, Armanino, Communities Foundation of Texas, Frost Bank, Glast Phillips & Murray, Leu & Peirce, Lindquist Eisenberg LLP, North Dallas Bank & Trust, PlainsCapital Bank, Regions Bank, Texas Bank & Trust, The Catholic Foundation, Value, Inc, National Transaction Advisors, Security National Bank, Vaquero Wealth Management, American National Bank & Trust and The Weeks Law Firm.
PLEASE READ IMPORTANT NOTE BELOW!
IMPORTANT NOTE: SIGN IN SHEETS WILL NOT BE AVAILABLE AT THE MEETING. THE CONTINUING EDUCATION SUBMISSION LINKS WILL BE DISPLAYED ON THE RSVP CONFIRMATION RECEIPT IMMEDIATELY AFTER REGISTRATION. SAVE THE LINKS FOR THE DAY OF THE MEETING!
PAYMENT IS REQUIRED FOR MEETING REGISTRATION.
$25 - Member (program and meal)
$35 - Guest (program and meal)
$15 - Member (program only/no meal)
$20 - Guest (program only/no meal)
TO PAY VIA CREDIT CARD: follow these instructions:
Scroll down to "Register Now"
CLICK on "REGISTER NOW"
Complete the contact information
Payment Method: click "Credit Card or PayPal"

REMEMBER TO FINALIZE PAYMENT THRU PAYPAL –

YOU MUST COMPLETE THE STEPS BELOW FOR PAYMENT

Click "Pay Now"
"Pay with Debit or Credit Card"
"PayPal Guest Checkout"
"Pay Now"

PLEASE NOTE: YOU WILL RECEIVE A RECEIPT IMMEDIATELY FOLLOWING THE TRANSACTION – PLEASE PRINT FOR YOUR RECORDS