New Rule Against Perpetuities Statute
Date:
Wednesday, September 21, 2022
Location:
Gleneagles Country Club
Registered for this event? Login now to view additional event details.
"IN PERSON" BREAKFAST MEETING
WEDNESDAY, SEPTEMBER 21, 2022
(Breakfast served 7:30-8:00 a.m., Program 8:00-9:00)
GLENEAGLES COUNTRY CLUB (5401 West Park Blvd., Plano)
Registration Deadline: September 14 (5:00 p.m.)
REGISTRATION WILL NOT BE AVAILABLE AFTER THE REGISTRATION DEADLINE
(Virtual Option Not Available/Presentation Will Not Be Recorded)
My Two Cents: Provisions to Include in Trusts Governed by the
New Texas Rule Against Perpetuities Period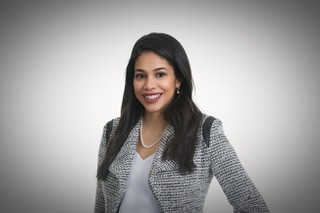 KELLY PEREZ
Sponsored by North Dallas Bank & Trust and Glast, Phillips and Murray
For many decades Texans relied upon the common law rule against perpetuities ("RAP") period contained in the Texas Property Code, and could draft trust agreements based on the understanding that remaining trust assets would pay out to those beneficiaries who were living twenty-one (21) years after the death of the last designated life in being at that time. If Texas settlors desired a longer period, they would have to look to other states for that option. However, with Texas's new RAP period the duration of Texas trusts that became irrevocable on or after September 1, 2021, will now have a fixed 300-year time limit. This presentation will discuss the new Texas rule against perpetuities statute found in Texas Property Code Section 112.036. We will cover what trusts are subject to the new rule, and what trusts are not. We will also discuss the effect of the new rule on trusts that were in existence as of the effective date of the new rule. Finally, we will cover common challenges for attorneys and families, as well as discuss issues to consider when drafting trusts that are subject to the new rule. Kelly M. Perez is an Executive Director and Wealth Advisor in the Dallas office of J.P. Morgan Private Bank. Leveraging years of experience as a trusts and estates attorney in private practice, Kelly works closely with affluent individuals and multi-generational families to open up the breadth of opportunities derived from strategic wealth guidance and tax-driven estate planning. Whether clients seek tax minimization, asset protection, advice on charitable giving or the comfort of simply having a plan in place, Kelly is skilled in recommending bespoke approaches to pursue these goals. Kelly brings more than a decade of advanced planning experience to her role. She is Board Certified in Estate Planning and Probate Law by the Texas Board of Legal Specialization, and was named an American College of Trust and Estate Counsel Young Leader. She frequently speaks in Texas and throughout the country on various estate planning topics. Kelly is a graduate of Cornell University and has a J.D. from the University of Pittsburgh School of Law.
There are pending continuing education credits for this meeting. The handout will be available on the website under the document library a few days prior to the presentation.
REGISTER WITH THE LINK BELOW.
We would like to thank the following Sponsors for their support for 2022-2023: Argent Trust, Armanino, Communities Foundation of Texas, Frost Bank, Glast Phillips & Murray, Lindquist Eisenberg LLP, North Dallas Bank & Trust, PlainsCapital Bank, Regions Bank, Texas Bank & Trust, Security National Bank, The Catholic Foundation, Value, Inc, Vaquero Wealth Management, American National Bank & Trust, Texas Health Resources, Ozark and The Weeks Law Firm.
PLEASE READ IMPORTANT NOTE BELOW!
IMPORTANT NOTE: SIGN IN SHEETS WILL NOT BE AVAILABLE AT THE MEETING. THE CONTINUING EDUCATION SUBMISSION LINKS WILL BE DISPLAYED ON THE RSVP CONFIRMATION RECEIPT IMMEDIATELY AFTER REGISTRATION. SAVE THE LINKS FOR THE DAY OF THE MEETING!
PAYMENT IS REQUIRED FOR MEETING REGISTRATION.
$25 - Member (program and meal)
$35 - Guest (program and meal)
$15 - Member (program only/no meal)
$20 - Guest (program only/no meal)
TO PAY VIA CREDIT CARD: follow these instructions:
Scroll down to "Register Now"
CLICK on "REGISTER NOW"
Complete the contact information
Payment Method: click "Credit Card or PayPal"

REMEMBER TO FINALIZE PAYMENT THRU PAYPAL –

YOU MUST COMPLETE THE STEPS BELOW FOR PAYMENT

Click "Pay Now"
"Pay with Debit or Credit Card"
"PayPal Guest Checkout"
"Pay Now"

PLEASE NOTE: YOU WILL RECEIVE A RECEIPT IMMEDIATELY FOLLOWING THE TRANSACTION – PLEASE PRINT FOR YOUR RECORDS