FLPs in Tax Court - Where We Are Today and How We Got Here
Date:
Wednesday, April 19, 2023
Location:
Gleneagles Country Club
Registered for this event? Login now to view additional event details.
REGISTRATION FOR THIS EVENT IS CLOSED
WALK-INS ARE NOT GUARANTEED A MEAL
CASH OR CHECK AT THE DOOR
BREAKFAST MEETING
WEDNESDAY, APRIL 19, 2023
(Breakfast served 7:30-8:00 a.m., Program 8:00-9:00)
GLENEAGLES COUNTRY CLUB (5401 West Park Blvd., Plano)
Registration Deadline: April 12 (5:00 p.m.)
REGISTRATION WILL NOT BE AVAILABLE AFTER THE REGISTRATION DEADLINE
(Virtual Option Not Available/Presentation Will Not Be Recorded)
FLPs IN TAX COURT – WHERE WE ARE TODAY AND HOW WE GOT HERE
WILL FRAZIER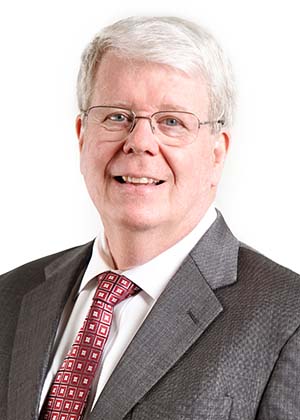 Sponsored by Argent Trust and Lindquist Eisenberg LLP
Thirteen U.S. Tax Court cases involving valuation issues related to family limited partnerships are reviewed. The opinions, decided between 2000 and 2020, highlight valuation issues but, most specifically, the discount for lack of marketability (DLOM). This metric has never been clearly understood by either the Court or many valuation professionals. The presentation discusses the reasons for this and why, after so many years, quantitative techniques are beginning to overtake the traditional discounting methodology. William H. Frazier, ASA, has over 40 years of experience in valuation, investment banking, and litigation advisory services. For the last 20 years, Will's career focus has included valuing family-owned businesses and holding entities, such as family limited partnerships. He has performed valuations for estate and gift taxation, fairness/solvency opinions, bankruptcy and reorganization, disputes related to business transactions and shareholder disputes, family law matters, purchase and sale advisement, employee stock ownership plans, equity compensation, financial reporting, and other litigation, tax and corporate matters. Additionally, Will has served as an expert witness and appraiser in several U.S. Tax Court cases.
There are pending continuing education credits for this meeting.. The handout will be available on the website under the document library a few days prior to the presentation.
Register with the link below.
We would like to thank the following Sponsors for their support for 2022-2023: Argent Trust, Armanino, Communities Foundation of Texas, Frost Bank, Glast Phillips & Murray, Lindquist Eisenberg LLP, North Dallas Bank & Trust, PlainsCapital Bank, Regions Bank, Texas Bank & Trust, Security National Bank, The Catholic Foundation, Value, Inc, Vaquero Private Wealth, American National Bank & Trust, Texas Health Resources Foundation, Ozark Trust & Wealth and The Weeks Law Firm.
IMPORTANT: Sign in Sheets will not be available at the meeting. The continuing ed links are provided with receipt - save the links for the day of the meeting (submission deadline: 4/25/23)
PAYMENT IS REQUIRED FOR MEETING REGISTRATION.
$25 - Member (program and meal)
$35 - Guest (program and meal)
$15 - Member (program only/no meal)
$20 - Guest (program only/no meal)
TO PAY VIA CREDIT CARD: follow these instructions:
Scroll down to "Register Now"
CLICK on "REGISTER NOW"
Complete the contact information
Payment Method: click "Credit Card or PayPal"

REMEMBER TO FINALIZE PAYMENT THRU PAYPAL –

YOU MUST COMPLETE THE STEPS BELOW FOR PAYMENT

Click "Pay Now"
"Pay with Debit or Credit Card"
"PayPal Guest Checkout"
"Pay Now"

PLEASE NOTE: YOU WILL RECEIVE A RECEIPT IMMEDIATELY FOLLOWING THE TRANSACTION – PLEASE PRINT FOR YOUR RECORDS