The Three C's of a Successful Engagement
Date:
Wednesday, October 18, 2023
Location:
Gleneagles Country Club
BREAKFAST MEETING
WEDNESDAY, OCTOBER 18, 2023
7:30 A.M.-9:00 A.M.
(Breakfast served 7:30-8:00 a.m., Program 8:00-9:00)
GLENEAGLES COUNTRY CLUB (5401 West Park Blvd., Plano)
Registration Deadline: OCTOBER 11 (5:00 p.m.)
REGISTRATION WILL NOT BE AVAILABLE AFTER THE REGISTRATION DEADLINE
THE THREE C'S OF A SUCCESSFUL ENGAGEMENT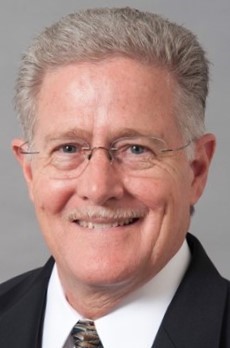 DAVE SYKES
Sponsored by Glast Phillips & Murray, Prosperity Bank and Ozark
The Three C's of Effective Communication: Communicate, Collaborate, and Cooperate. Expecting success with a client or prospect depends on clear and effective communication flowing both ways between you and your client. Our desire to be the expert by using trade words, axioms and acronyms that don't mean anything to our client only confuses. Our first and maybe our only objective in every meeting with a client is to understand their needs more fully – from their perspective. Doing anything other than this will most often lead to poor results and an unhappy client. Here's a challenge to overcome that possibility. DAVE SYKES thrives on helping business owners achieve success – as they define it. Building on his own experience – accomplishments, mistakes, acquired knowledge – he is determined to bring clients value that it is worth paying for. For the past decade, Dave has built his firm, New Paradigm Advisors, into a forward-thinking boutique consulting firm primarily serving private companies in the North Texas area in the B2B, Construction, A&E Services, Logistics/Distribution, and Food Production sectors. Working with senior leadership on strategy, organizational leadership & effectiveness, team development, acquisitions, and governance, he helps them navigate critical decisions for themselves and their companies with confidence. Dave received a BS in Accounting from San Diego State University and is a Certified Exit Planning Advisor (CEPA).
There are no continuing education credits for this meeting. The handout will be available on the website under the document library a few days prior to the presentation.
REGISTER WITH THE LINK BELOW.
We would like to thank the following Sponsors for their support for 2023-2024: Argent Trust, Armanino, Communities Foundation of Texas, Frost Bank, Glast Phillips & Murray, Lindquist Eisenberg LLP, North Dallas Bank & Trust, PlainsCapital Bank, Regions Bank, Texas Bank & Trust, Security National Bank, The Catholic Foundation, Value, Inc, American National Bank & Trust, Texas Health Resources Foundation, Ozark Trust & Wealth, The Weeks Law Firm, Prosperity Bank, JP Morgan, Commerce Bank, Heritage Auctions, Happy Trust Company and Farmers National Company.
PAYMENT IS REQUIRED FOR REGISTRATION.
$30 - Member
$40 - Guest
TO PAY VIA CREDIT CARD: follow these instructions:
Scroll down to "Register Now"
CLICK on "REGISTER NOW"
Complete the contact information
Payment Method: click "Credit Card or PayPal"

REMEMBER TO FINALIZE PAYMENT THRU PAYPAL –

YOU MUST COMPLETE THE STEPS BELOW FOR PAYMENT

Click "Pay Now"
"Pay with Debit or Credit Card"
"PayPal Guest Checkout"
"Pay Now"

PLEASE NOTE: YOU WILL RECEIVE A RECEIPT IMMEDIATELY FOLLOWING THE TRANSACTION – PLEASE PRINT FOR YOUR RECORDS