Multi-Jurisdictional Estate Planning/Probate
Date:
Wednesday, September 19, 2018
Location:
Gleneagles Country Club (Plano)
REGISTRATION IS CLOSED FOR THIS EVENT
WALK-INS ARE WELCOME BUT WILL NOT BE GUARANTEED A MEAL (SEE BELOW)
BREAKFAST MEETING
WEDNESDAY, SEPTEMBER 19, 2018
(Breakfast served 7:30-8:00 a.m., Program 8:00-9:00)
NOTE: MEETING LOCATION
GLENEAGLES COUNTRY CLUB (5401 West Park Blvd., Plano)
RESERVATION DEADLINE: WEDNESDAY, SEPTEMBER 12, 5:00 p.m.
(PAYMENT MUST BE IN COUNCIL'S OFFICE BY WEDNESDAY, SEPTEMBER 12)
Estate Planning and Probate across State Lines
Erny Simmons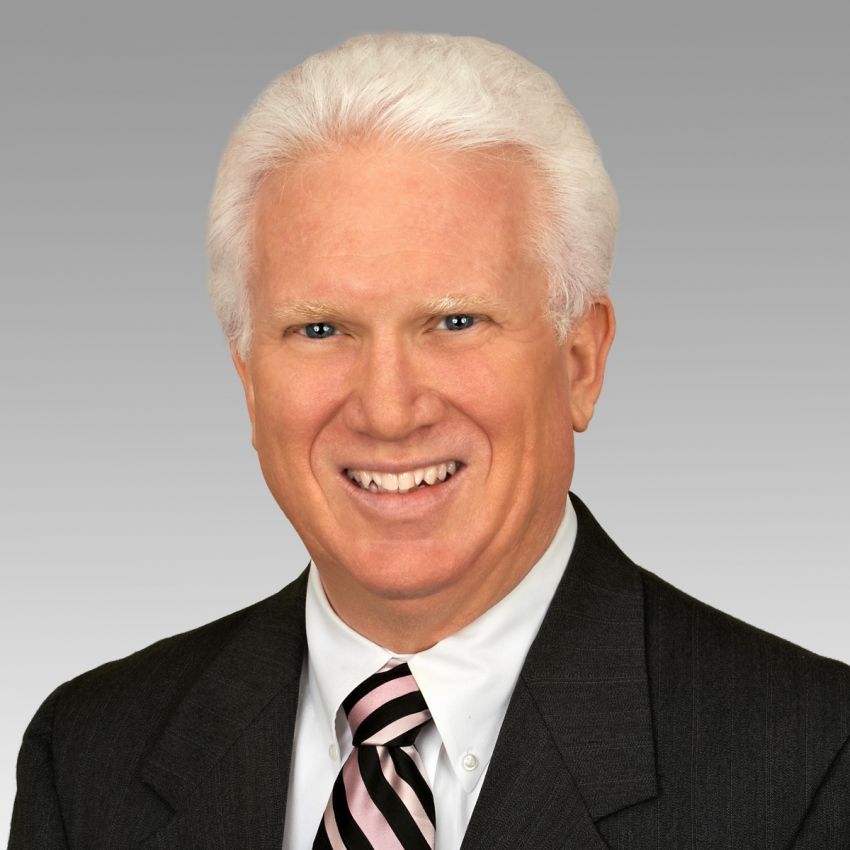 Sponsored by Communities Foundation of Texas and Leu & Peirce
The presentation will provide some useful ideas for planning for a Texas resident owning real property, including minerals, located in Louisiana. Also, for a Texas resident who dies without having done such planning, the presentation will discuss alternative means for correctly handling the transfer of those assets to the heirs or beneficiaries of the Texas decedent. The speaker will address both testate and intestate matters, and will relate the Louisiana procedures to those with which we are familiar in Texas. Louisiana terminology will be correlated to Texas terms; and both administration of an estate and the Louisiana equivalent of a probate of a will as a muniment of title will be discussed. Finally, the presentation will touch on the ethical issues involved for a Texas estate planner working with clients owning Louisiana assets. Erny received his B.S. in Management from Tulane University and his JD from Loyola University New Orleans. His areas of practice include estate planning, estate and trust administration, and probate law; tax compliance, including preparation of gift and estate tax returns and IRS audits of gift and estate returns; also, counseling high net-worth clients regarding business transactions, business succession planning and selected income tax planning.
Continuing education credits pending for this program.
Membership dues do not include meals. Credit Cards are now accepted online at the website, www.epcnt.org
To mail a check, please complete this form, enclose a check (payable to Estate Planning Council of North Texas) and mail to: Estate Planning Council of North Texas, P. O. Box 38553, Dallas, TX 75238-8553. THERE WLL BE 5 MEALS AVAILABLE FOR WALK-INS ON DAY OF MEETING (FIRST COME, FIRST SERVE). ALL OTHER WALK-INS WILL BE "PROGRAM ONLY". Members who have already paid in advance for all meetings for the year MUST REGISTER ON THE WEBSITE (www.epcnt.org) so we will have a count for the number of meals to prepare.
Member: $25 (includes meal); Guest: $30 (includes meal); Program Only (no meal): $15
Name: ________________________________________
____$25 ___$30 ____$15
E-Mail: ______________________________________
Phone Number: _________________________________
Name: ________________________________________
____$25 ___$30 ____$15
E-Mail: ______________________________________
Phone Number: _________________________________
NOTE: WALK-IN PRICES ON DATE OF MEETING: Member: $30 (includes meal); Guest: $35 (includes meal); Program Only (no meal): $20
We would like to thank the following Sponsors for their support for 2018-2019: Bank of Texas, Communities Foundation of Texas, Dallas Foundation, Leu & Peirce, Lee Financial Corporation, Lindquist Eisenberg LLP, North Dallas Bank & Trust, Pepkin & Associates, PlainsCapital Bank, Ryan Maynard – Merrill Lynch, Texas Bank & Trust and The Catholic Foundation
TO PAY VIA CREDIT CARD: follow these instructions:
Scroll down to "Register Now"
CLICK on "REGISTER NOW"
Complete the contact information
Payment Method: click "Credit Card or PayPal"

REMEMBER TO FINALIZE PAYMENT THRU PAYPAL –

YOU MUST COMPLETE THE STEPS BELOW FOR PAYMENT

Click "Pay Now"
"Pay with Debit or Credit Card"
"PayPal Guest Checkout"
"Pay Now"

PLEASE NOTE: YOU WILL RECEIVE A RECEIPT IMMEDIATELY FOLLOWING THE TRANSACTION – PLEASE PRINT FOR YOUR RECORDS
NOTE: MEAL REQUEST IS NOT AVAILABLE